Voir les 14 annonces d'emploi de MUREX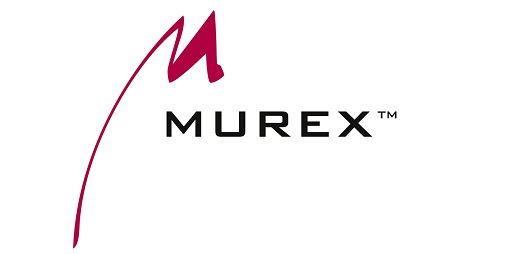 Treasury Presales
---
Murex is a recognized global leader in software development for trading, risk management and processing. Every day banks, asset managers, corporations and utilities, across the world, rely on Murex people and Murex solutions to support their capital markets activities. Our motto "pioneering again" sums it all up: since its creation, Murex hTas reinvented itself time and again to adapt to capital markets revolutions – each time offering innovative software solutions to the industry.
Over 1,800 specialists are located across our 17 offices: Beijing, Beirut, Dubai, Dublin, Hong Kong, London, Luxembourg, Moscow, New York, Paris, Sao Paulo, Santiago, Seoul, Singapore, Sydney, Tokyo, and Toronto

The PES FO Treasury Team forms part of the Product Evolution Services division within Murex. It is focusing on Murex's Treasury offering, including roadmap, product architecture, business topics that are specific to Treasury customers, and integrated Treasury commercial messages.
As Presales within this team, you will contribute to promote Murex treasury offering. Your responsibilities will consist in the following:
-Provide Murex Sales market datas to qualify treasury leads Build up treasury knowledge by designing,
-preparing and carrying out demos covering FO, BO and Risk silos
-Identify and lead discussions on the key transverse functional topics to ensure consistency of the RFP answers
-Coordinate actions for PoC and workshops to ensure high standard quality
-Gather and analyze feedbacks from the demos

As PES Treasury team is transverse across FO, BO and Risk silos you will have the opportunity to work with other Presales teams

Profile

-Engineering degree
-+4 years of experience of business analysis in software industry, bank sector or consultancy firms
-Front Office ( FX/MM, Fixed income), Back Office functional knowledge
-Deep knowledge and experience of Murex platform or equivalent
-Proven problem solving skills and ability to synthesize complex information quickly
-Leadership, enthusiasm and ability to engage and influence
-Ability to work productively with all areas of the organization Willingness to develop business and respond to change within the organization


Apply by email.
Please do not modify the subject of the mail or your application will not be considered.